Past Glories
Published Thursday, January 27, 2005 by Marcus |
E-mail this post


---
A repost of pictures originally posted to this blog back in August and September...
Definition of May
Falling Into Insanity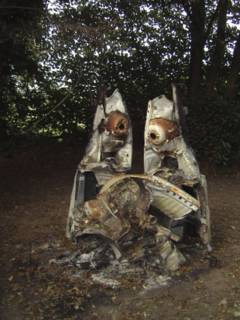 The evil monster that guards the edge of the woods on the hill.
The Cat Who Got Sent To Hell For Yawning Too Loudly
The Thin Line Between Memories And Dreams
I Don't Understand
Tree
Note: if this blog is still going this time next year, and you're still visiting it, there'll be plenty more great summer pictures, even better than this. I only got my digital camera in April 04. When Summer comes again, I'll be more experienced with my camera. I'll hopefully be spending far more of my spare time outside taking pictures than actually posting to my blog, but come next winter, I'll be indoors again, uploading all the wonderful pictures. You just wait, the places I'm gonna go this summer....
Also: I'll repost some other photos soon, plus also some others which I haven't uploaded before. The above ones were just the ones I'd previously posted in August and September. There's more, much more...